As part of the Unified Community Platform project, your wiki will be migrated to the new platform in the next few weeks. Read more here.
Whale Crush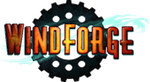 Whale Crush is an achievement in Windforge.
Kill something with a whale.
Strategically position yourself over a creature while you kill a whale.