As part of the Unified Community Platform project, your wiki will be migrated to the new platform in the next few weeks. Read more here.
Shipless Travel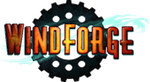 Shipless Travel is an achievement in Windforge.
Travel between two towns without a ship.
Get 60+ wisdom, train an animal and ride that animal.