As part of the Unified Community Platform project, your wiki will be migrated to the new platform in the next few weeks. Read more here.
Self-Made Millionaire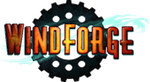 Self-Made Millionaire is an achievement in Windforge.
Get a million dollars.
??? Scuttle ships? A million is a lot. 'Alternative:' this stuff sells for buckets and can be easily collected in the upper third of the map, as it falls from meteors. Also, with 100 wisdom, you can have infinite money. See MoneyMachine.