As part of the Unified Community Platform project, your wiki will be migrated to the new platform in the next few weeks. Read more here.
Meatetarian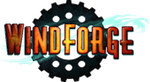 Meatetarian is an achievement in Windforge.
Beat the game only eating meat.
Annoying at the start, but once you can routinely slaughter whales, you'll have plenty of food.