As part of the Unified Community Platform project, your wiki will be migrated to the new platform in the next few weeks. Read more here.
Kraken Hunter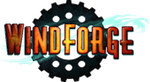 Kraken Hunter is an achievement in Windforge.
Kill a Kraken.
They are in the lower third of the map, and aren't too hard if you have decent turrets. Aim for the "face" of the creature, as if you hit the shell you do less damage. They start hostile.