As part of the Unified Community Platform project, your wiki will be migrated to the new platform in the next few weeks. Read more here.
Cordeus Connoisseur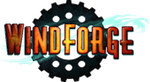 Cordeus Connoisseur is an achievement in Windforge.
Visit every area in the world
Bit of a grind. Make sure your ship is decently powerful and you stock up on breathable gas tanks for the lower third of the map!