As part of the Unified Community Platform project, your wiki will be migrated to the new platform in the next few weeks. Read more here.
'Round The World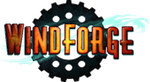 'Round The World is an achievement in Windforge.
Travel around the world.
Horizontally. As soon as you go off the left/right side so that you appear on the other side you will get the achievement. You do NOT have to make a full circle of the world.